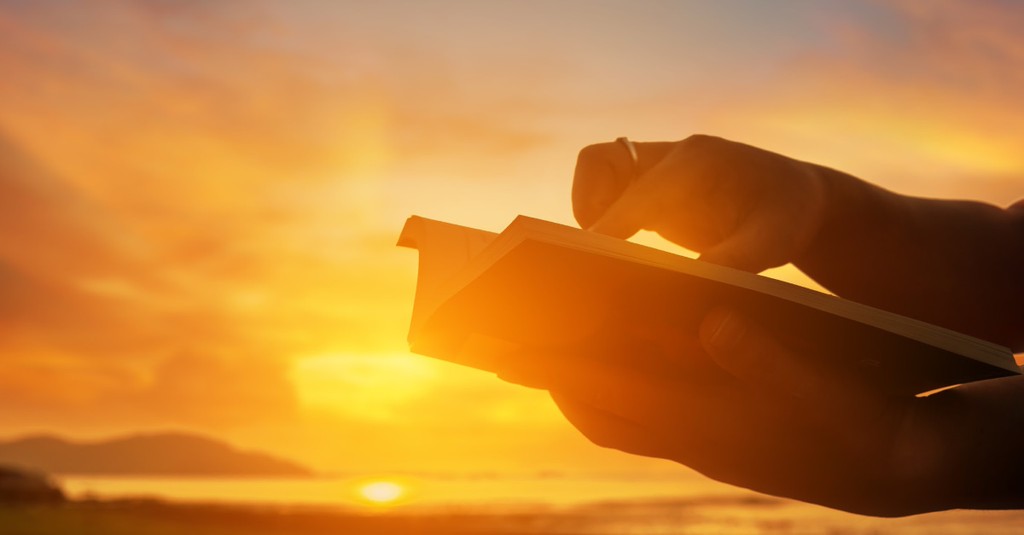 This week it happened again. One thing after another stole my attention. I allowed unwanted distraction to disrupt my days, fretting over situations out of my control. Distractions turned to frustrations, and soon I was living in survival mode instead of living with peace and confidence.
Distraction is a tactic of the enemy, who loves to interfere with the lives of faith-filled women. Keeping us busy and focused on other things, so we lose focus on what matters most.
We have responsibilities that demand our time and energy. Those responsibilities can overwhelm us and lead to exhaustion if we forget to keep our focus on Jesus, "the author and perfecter of our faith." (Hebrews 12:2) When we're buried under the weight of life's difficulties, distraction seems to come at us from every direction. In those times we need to refocus our hearts and minds on Christ.
We know God called us to love and care for our people. Our families, friends, and neighbors. We also want to keep connected to Him through prayer and worship. So how do we stay focused as women of God with all the things going on in our lives and in the world around us?
God's Word offers comfort and encouragement to bring Him back into focus and bring us out of survival mode. Here are 6 scriptures for when we lose focus. Each of these verses will strengthen us and provide renewed peace in the midst of life's demands.
Photo Credit: ©Getty Images/Arkira
Slide 1 of 6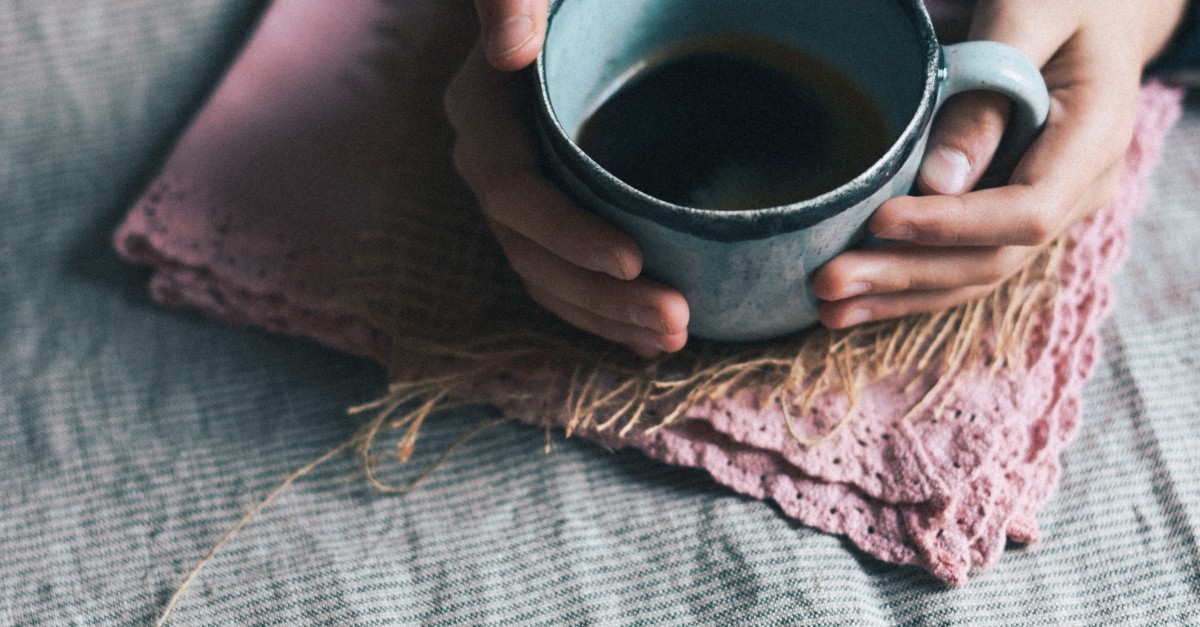 1. For Focusing Our Daily Thoughts
"Finally, brothers and sisters, whatever is true, whatever is noble, whatever is right, whatever is pure, whatever is lovely, whatever is admirable—if anything is excellent or praiseworthy—think about such things." Philippians 4:8
I love making lists. Writing helps me prioritize what needs to be done and remember those things I might forget. (Which happens more often than I'd like to admit.) As a wife and mom, list-making is a vital part of my routine! That's why I appreciate Paul's Holy Spirit-inspired advice to the Philippians. He knew the struggles they'd face and that they would need this list of words to help them stay focused.
Philippians 4:8 can serve as a guide for focusing our daily thoughts. The CEB version puts it this way, "...focus your thoughts on these things." Paul gives a menu of 8 attributes in this one sentence. A perfect list of good things to keep our thoughts in the right place.
Things that are: true, noble, right, pure, lovely, admirable, excellent, and praiseworthy.
Let's apply the ideas Paul spoke and see what a difference this verse will make. When my teen rebels? Focus on what is true. When family members can't get along? Focus on what is praiseworthy. When I'm feeling discouraged about the future? Focus on what is lovely.
Thinking on the right things ushers us into a new place of contentment. A change that begins in our own daily thoughts and overflows to our homes and the people we love.
Photo Credit: ©Unsplash/Gaelle Marcel
Slide 2 of 6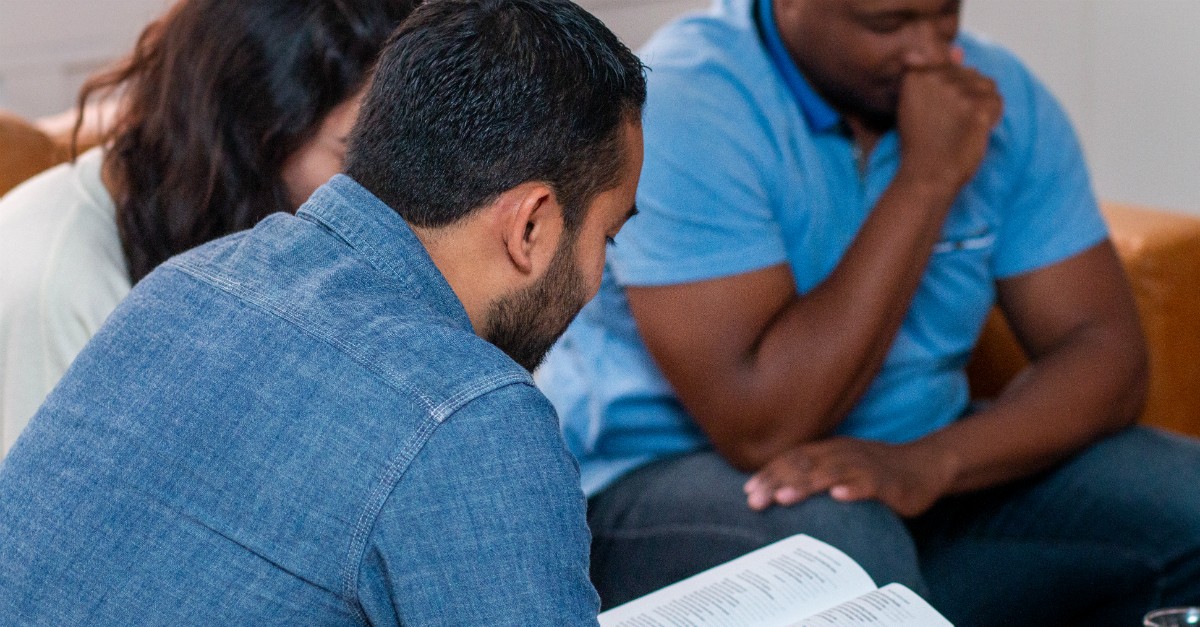 2. For Focusing Our Perspective
"...fixing our eyes on Jesus, the pioneer and perfecter of faith. For the joy set before him he endured the cross, scorning its shame, and sat down at the right hand of the throne of God." Hebrews 12:2
It's hard to keep an eternal perspective with all the struggles we face today. In the middle of family stress or raising kids through challenging stages, we place a burden on ourselves to solve problems that pop up without warning.
We may question our abilities when we don't have all the answers. Or we may even feel like we're failing our families.
But God never intended us to carry that burden. In our weakness, He is strong.
Jesus said, "My grace is sufficient for you, for my power is made perfect in weakness" (2 Corinthians 12:9). So we can rely on Him to be present in our current circumstances and know He is working all things together for our good (Romans 8:28).
When we fix our eyes on Jesus, we reset our perspective on God's greater plan. Daily struggles lose their power when we know the ultimate goal. We will one day join Christ in our heavenly home. What an awesome promise that is!
So if the trials you woke up facing this morning have drawn your focus away from God's promise of eternal life with Him, remember to fix your eyes on our Savior. He's the one that will perfect your faith. Our perspective can reach beyond this world!
Photo Credit: ©Sparrowstock
Slide 3 of 6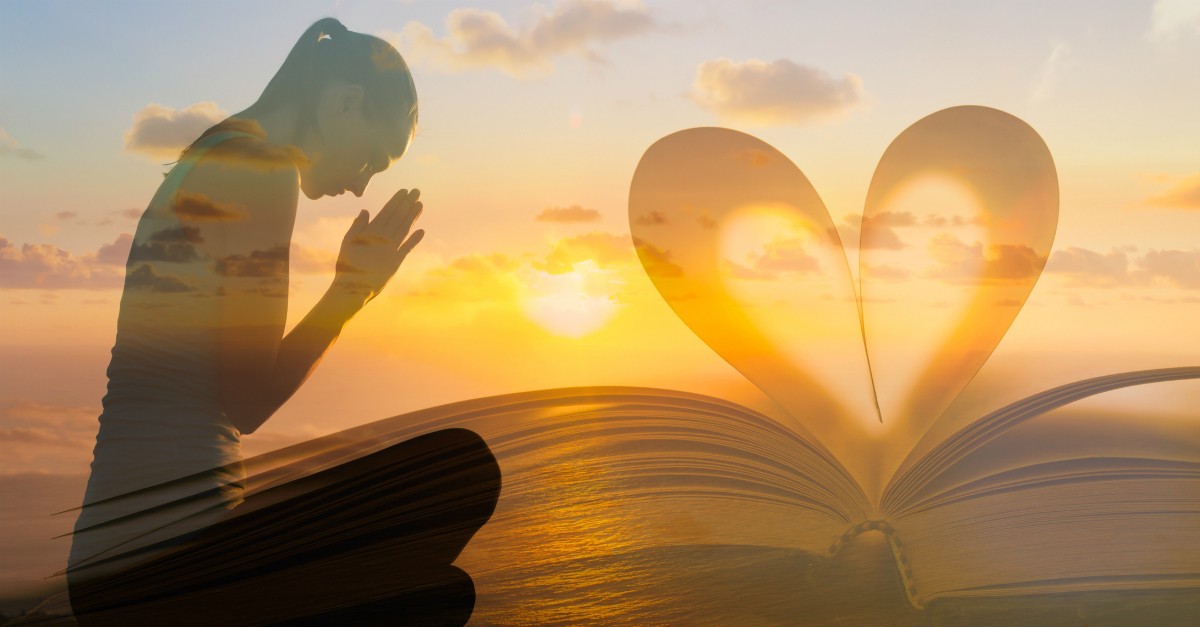 3. For Focusing Our Hearts in Prayer
"May these words of my mouth and this meditation of my heart be pleasing in your sight, Lord, my Rock and my Redeemer." Psalm 19:14
I've been known to get quiet when things happen and I don't know how to respond. My husband may even mistake my silence for irritation. He'll ask, "What's wrong? Are you okay?" But the truth is, I just need time to process. Especially when situations arise that leave me completely dumbfounded.
Women throughout history have been good processors. Even Mary "kept all these things and pondered them in her heart" after the shepherds came to witness the baby Jesus. (Luke 2:19 ESV) Mary stored precious memories that would bring comfort through the most difficult moments of her life.
We invite things into our hearts for different reasons. Maybe like Mary, we have a moment we want to cherish. But there are also trials and circumstances that bring us to tears. Things we need to process before we know what to do next.
Processing is good. It gives us time to seek God and decide the best response. But we need to be careful about giving frustration or discouragement a safe place in our hearts. When we treasure something, we give it a temporary home. That's why the meditations of our hearts need to be pleasing to God.
When we keep Jesus at the center of our hearts, peace and gratitude take up residence there. "Let the peace of Christ rule in your hearts..." (Colossians 3:15) Whether we're meditating on precious moments or heartbreaking situations, praying the words of Psalm 19:14 will help us keep our hearts filled with the good things of God.
Photo Credit: ©GettyImages/kieferpix
Slide 4 of 6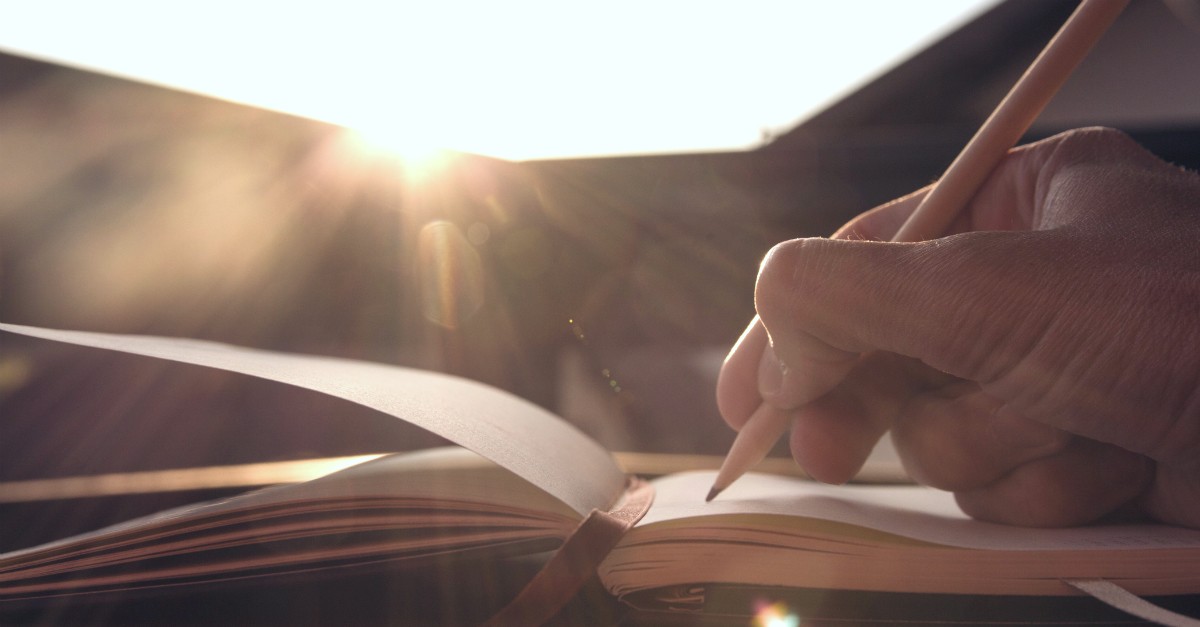 4. For Focusing Our Minds
"Set your minds on things above, not on earthly things." Colossians 3:2
No one understands the draw of temptation like a mom making her way through the grocery checkout line with toddler in tow. Why must they place all those irresistible treats right where little hands can reach them? And once a child locks on to something they want, the battle begins.
I can be a lot like a toddler in a checkout line when it comes to all the shiny things I see in media! Ads for must-have items flash before me on social media, TV, and anywhere else they can grab my attention. They promise things that will make my life easier. Things that will take away hurt and offer comfort.
But what they don't disclose is, those must-haves only provide a temporary fix.
2 Corinthians 4:18 confirms the back-and forth battle with earthly things. "So we fix our eyes not on what is seen, but on what is unseen, since what is seen is temporary, but what is unseen is eternal."
The best weapon against thinking we can't live without that tempting treat is to focus on things above.
Colossians 3:2 will help us "set our minds on things above, not on earthly things" as we maneuver through life's temptations. Refocusing our minds can begin with the remarkable power of this verse.
When we keep our eyes on what is eternal, we can snap back to reality of what is actually most important as we go through our days.
Photo Credit: ©GettyImages/bingokid
Slide 5 of 6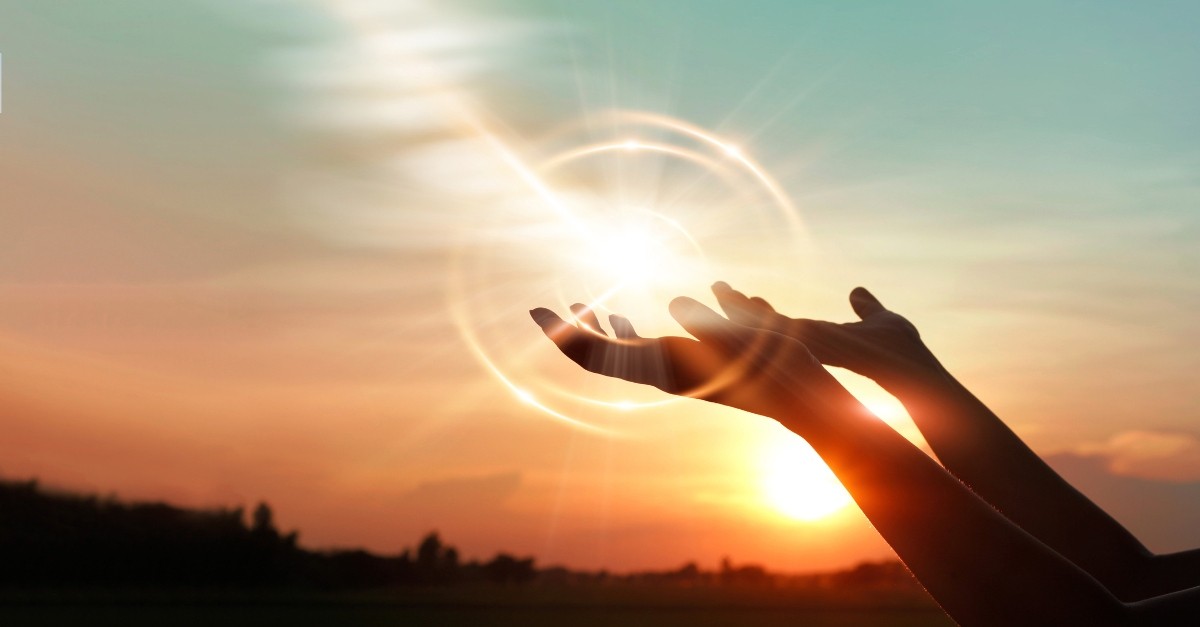 5. For Focusing to Regain Hope
"When my life was ebbing away, I remembered you, Lord, and my prayer rose to you, to your holy temple." Jonah 2:7
The familiar story of Jonah has astounded kids for generations. A man surviving being swallowed by a whale? What a miracle! Many of us remember reading a book or listening to a Sunday school teacher share Jonah's story. But Jonah's prayer from inside the whale can inspire us with renewed hope as women, too.
We're hard-pressed to find any good news lately. Disease, grief, loss, turmoil. We try our best to do good, love others, and walk humbly. But listening to what's happening in our world can send us into despair and hopelessness.
Jonah's prayer shows us that hope is ours, even in our most desperate times. "In my distress I called to the Lord, and he answered me" (Jonah 2:1). Deep waters threatened to engulf him, but he remembered God. "When my life was ebbing away, I remembered you, Lord, and my prayer rose to you, to your holy temple" (Jonah 2:7).
Let's allow Jonah's prayer to inspire us toward new hope. Do you feel hope slipping away? Do current circumstances leave you wondering if your efforts are worth it? Jesus Christ is hope, and with Him we have reason to never give up.
"Praise be to the God and Father of our Lord Jesus Christ! In his great mercy he has given us new birth into a living hope through the resurrection of Jesus Christ from the dead" (1 Peter 1:3).
Photo Credit: ©GettyImages
Slide 6 of 6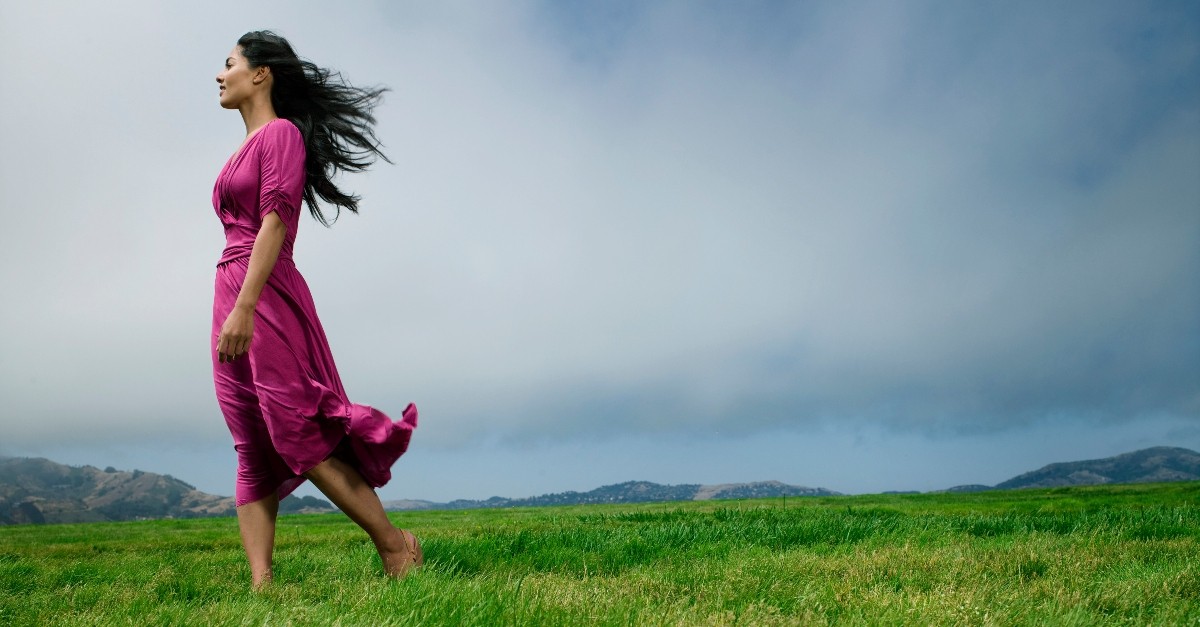 6. For Focusing on Our Purpose
"You will seek me and find me when you seek me with all your heart." Jeremiah 29:13
Losing my focus makes me feel like God is far away. Like I can't hear His voice or sense His presence. Staying in a constant attitude of prayer puts blinders of protection around our focus, keeping distraction out and God's promises in.
So how do we keep those blinders in place? The best thing we can do when we lose focus is to seek Him. All through the day, every day.
Jeremiah wrote this in his letter to the exiles, so they would stay encouraged as they waited for the day they'd return to what God promised. God encouraged them through the prophet, "You will seek me and find me when you seek me with all your heart." His promise would inspire them to focus on their purpose.
We have a great purpose right where we are. In the dishes we washed this morning, we have purpose. In the kids arguing in the other room, we have purpose. In our family gatherings, meetings at work, and all the things that pull us in different directions. God will fulfill His promises in our lives. We can count on it, and while we wait we can trust His plan in every step.
Learning to focus on the goodness and promises of our Heavenly Father will ensure we leave survival mode behind and walk in victory instead. May we all fix our eyes, seek Him, and never lose hope. May we move forward with purpose, refreshed and refocused on God.
Photo Credit: ©GettyImages/Siri Stafford
Originally published Wednesday, 04 January 2023.