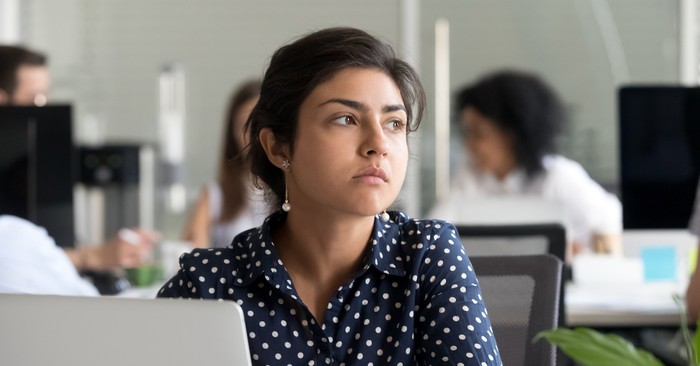 We are faced with thousands of choices on any given day of the week, and many more over our lifetime. These choices force us to make decisions that could affect the outcome of our day and some that could ultimately affect the rest of our lives. Some sources estimate that an adult makes about 35,000 conscious decisions each day. According to researchers at Cornell University, we make over 200 decisions every day on just food alone.
We decide on what to wear, what errands to accomplish, what workout to do, or what our plans are for the evening. We have to make a choice on how to carve out time to spend with the Lord as well as our family, or how we will react and respond to what the world throws at us. We will at times make larger decisions, such as the choice to follow Christ, who to choose as our husband, what friends to surround ourselves with, what music we listen to, what we do for a career, how to raise our kids, how to spend our money, or where we want to spend our time traveling.
With so many decisions to be made in what seems like an endless sea of choices at every turn, how do we know if we are living the life God created us for? How do we know the decisions we make are what God wants us to do?
Here are three suggestions to point you closer to knowing if you are living the life God created for you.
Photo Credit: © Getty Images/fizkes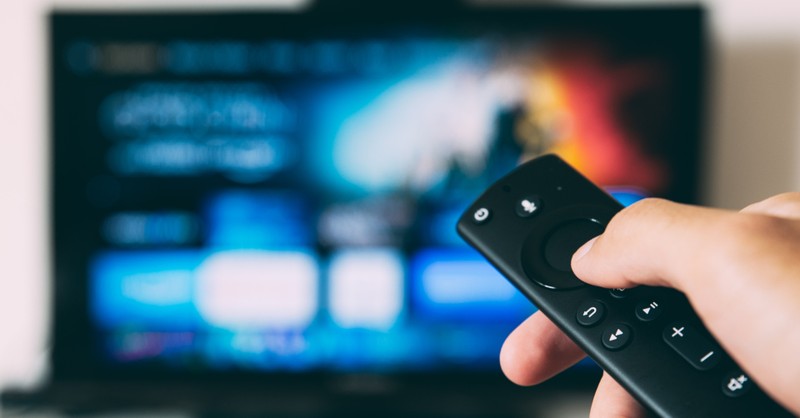 1. Redirect Your Focus
A sure and simple way to know if you are living the life God made you to live is to ask yourself where your focus is the majority of the time. What is it that you are focusing on day to day? What is the one thought that comes to you over and over as you wake up each day?
One of the greatest victories of our enemy in today's culture is putting our focus on everything else but God. Yet the enemy is not a victor. In fact, God put him in his places years ago when He defeated him on the cross at Calvary (John 3:16). The enemy is a defeated foe for all eternity, but in our day-to-day living, he will still try to do everything he can to distract us from living the life God created us to live, and he succeeds much of the time. Our world is full of endless distraction. Apps on our phones, notifications, texts, pop-ups, alerts, emails, live at our fingertips. To keep our focus solely on God in today's culture can be a difficult task.
If our eyes are not fixed on God, we can be easily deceived to focus on the materials of our lives rather than focus on the source of life, God Himself. When He ceases to be the center, we begin living a life opposite to the one God created for us.
We must take inventory of where our focus is and redirect it back on Him. This is a daily thing we must evaluate, otherwise the devil can slowly lure our focus away from God and onto the world. Remember, the "devil prowls around just looking for someone to devour" (1 Peter 5:8). Don't let him take your focus off of the life God has for you.
Let's live the lives God created for us by redirecting our focus as we "set our minds on things above, not on the things of the earth" (Colossians 3:2).
Photo Credit: © Unsplash/Glenn Carstens-Peters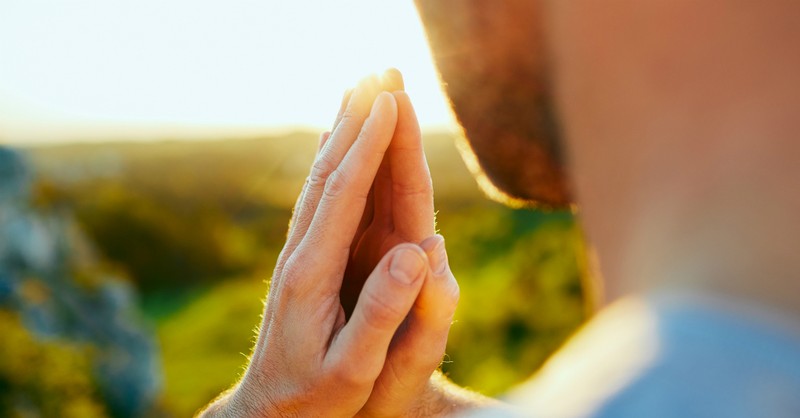 2. Walk in the Spirit, Not in the Flesh
It would be wonderful to walk alongside Jesus as the disciples did knowing He is right there leading the way, giving direction, correction, and wisdom. But the beauty and love of our Lord is He did not leave us empty-handed to roam this earth aimlessly since we can't be with Him physically. He left us with a gift, and this is the gift of the Holy Spirit.
Jesus gave us and His disciples true reassurance as he left the earth when He promised us another helper in John 14:16-17 saying, "the Father will give you another Helper, that He may abide with you forever…the Spirit lives with you and will be in you."
To know with full assurance that we are living the life God created for us, we must walk in the Spirit that is living in us. And we do this by removing anything in our lives that resembles the flesh. Paul reminds us of the war that we face against the enemy and his army. The army that is doing everything to keep us from living the life God created for us. If he can take one of us Christians out, then that is one less person God can use as a vessel here on earth. Paul says in 2 Corinthians 10:3-5 that "for though we walk in the flesh; we do no war according to the flesh. For the weapons of our warfare are not carnal but mighty in God for pulling down strongholds, casting down arguments and every high thing that exalts itself against the knowledge of God."
We face a spiritual battle — a battle where the enemy wants us to choose a life of walking in the flesh above all else, keeping us away from living the life God created for us. We must always walk in the Spirit and fill ourselves with the spirit's leading and wisdom rather than of the world's guidance. Fill up with the Word and not the world. Trade it all in for the prompting of the Spirit. This may involve emptying yourself up of the things of the flesh, the things that won't matter once we cross into the other side of eternity. Let's begin ridding ourselves of fleshly desires and filling ourselves with the gift of the Holy Spirit and follow His guidance in every choice throughout our choice-filled days.
Photo Credit: © Getty Images/BartekSzewczyk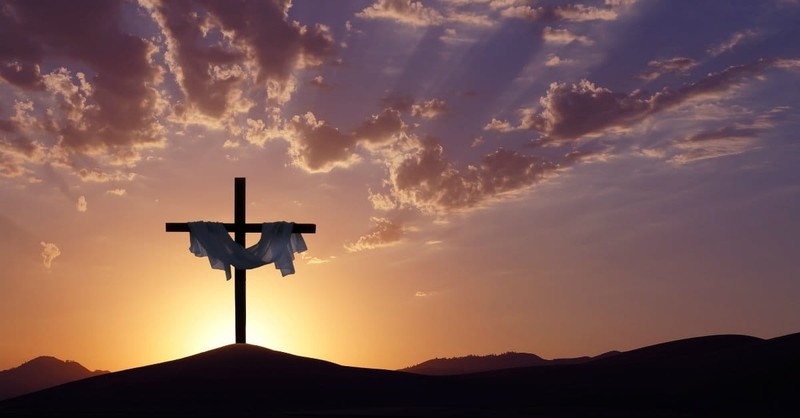 3. Be Fully Obedient, Not Partially Obedient
Not only do we live in a culture full of distractions, but we also live in a rushed world where we want everything now, living with a mentality that is always on the go.
We tend to hear the Holy Spirit telling us to do something, yet just like men and women in the Bible, we trust God momentarily, and then over time, we make the decision to take it into our own hands. It is in this moment we begin to live a life we are trying to obtain and create for ourselves versus the life of blessing and the life that God created for us.
In order to know you are living the life God created for us, we need to check our obedience. Look back over the last small and large decisions you have recently made, and ask yourself if you sought the Lord's direction on the decision or you did what you thought was best? Did the Lord tell you to do something, and you 'sort of' did it, or 'partially' did it? Are you currently living in disobedience making excuses as to why you are?
Let me tell you this simple truth: partial obedience is not obedience.
Most of us don't like the word obedience, but in order to live the life God created for us, we must obey Him in every area of life with full obedience. God is sovereign. "For in Him all things were created; things in heaven and on earth, visible and invisible, whether thrones or powers or rulers or authorities, all things have been created through him and for him" (Colossians 1:16). He knows the beginning from the end as He is the author of this book called life. He knows what is best for us. He knows what we have been through and what we will one day walkthrough. When He asks us to do something, and even if it might make no sense at all, He is asking us for a purpose and His purpose is for our good. The purpose could be to keep us from harm or prepare us for what's next.
To live the life God created us for, we must obey Him wholeheartedly. He can't fully allow us to walk in His plan if we won't fully surrender it all to Him. We must step out of His way and allow Him to show us His way. Don't settle for less than God's best for your life no matter how much you think your decision is best. While yes, we may feel like we know what is best, we are nothing compared to God's sovereignty and eternal wisdom. For "the foolishness of God is still wiser than men, and the weakness of God is stronger than man." (1 Corinthians 1:25)
When in Doubt, What Would Jesus Do?
We are inundated with thousands upon thousands of choices in our lifetimes with decisions to be made daily. This article provides some suggestions on how you can know if you are living the life God created for you. But sometimes, it might not be enough when life throws you random twists and turns, and you're still not sure if the way you are living is the life God created you for.
One thing you can always ask yourself in the end is the question, "what would Jesus do?" To know Jesus is to know His character and by knowing His character, you can answer this question in every circumstance and in every decision. And if you don't know Him, I encourage you to know Scripture as you ask the Holy Spirit to reveal who Jesus is. He is faithful to show you. Jesus is our greatest example, and if it's something He would do, you can trust that you are living the life the way God created for you.
Resources:
How Many Daily Decisions Do We Make?
Mindless Eating: The 200 Daily Food Decisions We Overlook
Listen to our FREE podcast, Reframed: The Power of Perspective. In each episode, Carley provides practical techniques for identifying and reframing negative thinking patterns. Listen to an episode below, and check out all of our episodes on LifeAudio.com.
Photo Credit: © Getty Images/mbolina
Originally published Tuesday, 06 July 2021.
---
---