How to Make Your Marriage a Priority with Young Kids
Do you find prioritizing marriage during the newborn and toddler years challenging? If so, you're not alone!
Although this season of life is full of tremendous joy, it's also packed with sleepless nights, financial constraints, tons of mess, and lack of one-on-one time with your spouse. Some days, fitting in time to nurture your marriage is downright hard.
Looking for ways to better prioritize my own marriage, I reached out to moms who walked this road before me. I asked women what helped their marriages thrive and remain a priority during those little kid years. Graciously, these women offered heartfelt advice and allowed me to share their wisdom with you.
If nurturing your marriage while balancing the demands of motherhood is difficult, may the words of these women provide practical tips to help your relationship thrive.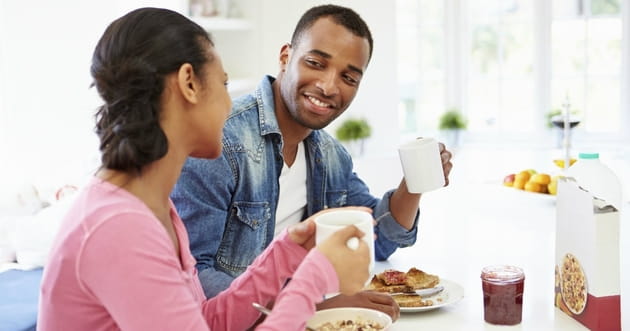 1. Make Time for Each Other Daily, and Not Just When the Kids are Asleep
"The family unit begins with the two of you and will end with the two of you," says Robyn Wilson after 35 years of marriage and raising five daughters. "If the investment isn't there, what will you come back to when the kids are gone?" She believes children need to see their parents prioritize one another. "When Mom and Dad are healthy, the family is healthy."
Rather than allowing the demands of the day to push marriage to the bottom of the list, Robyn believes investing in your spouse needs to be prioritized in your daily life. To do so, Robyn encourages couples to spend time together as soon as the husband walks in the door from work.
"This was often done with little ones playing on the floor. They were not allowed to interrupt 10-15 minutes of just us catching up, holding one another, and encouraging one another. Then the kids were loved on, played with, and the all-together family time began."
If investing in your relationship is difficult to fit into your daily schedule,take advantage of the times that you and your husband are both home together. The details of when and how will look different for every family. But find what works best for your relationship and create sacred time to check in with one another daily, not just after the kids are asleep.
Image Credit: Thinkstock.com