7 Scriptures to Read before You Go to Work
Things (and people!) would be so much easier to deal with if we could stay home every day. Close the drapes, lock the doors, and shut out the rest of the world.
You're nodding your head, aren't you?
But most of us need to pay off our mortgages and eat something besides Ramen. That means we've got to work. And that means there's a good chance we're going to be hit by some things during the day that will push us to our limits, make us feel stressed, hopeless, and even angry.
Thankfully, we followers of Christ have help, to prepare us for and guide us through our workday woes, in the form of God's Word.
Setting aside time to spend in Scripture each morning not only deepens our understanding of God and our relationship with Him but also sets the tone for the rest of our day. When we take time to put Him first we're exhibiting our trust in Him to walk with us throughout the day.
Grab some encouragement and godly wisdom in preparation for your workday by reading these 7 Scriptures
Image Credit: Thinkstock.com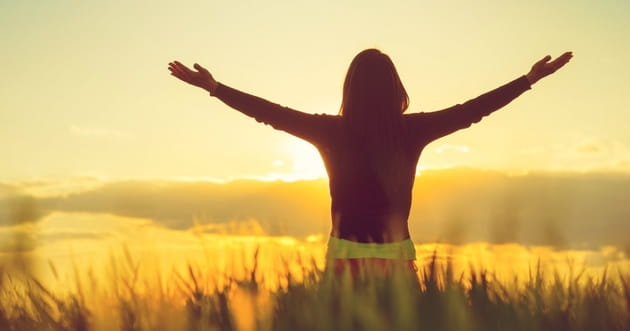 1. This is the day the Lord has made; We will rejoice and be glad in it. Psalm 118:24
Let me guess—you didn't sleep well last night. Rolled around, tossed and turned, thought of all you had to do. Dozed off just about the time the alarm clock started blaring at you, right? (Those under-eye bags that look like they're packed for a month-long stay to Tahiti gave it away.)
Despite your feeling (and maybe even looking) like you just stepped off the set of The Walking Dead, there's good news—you are alive! So grab your third cup of joe, say a prayer for God to help you prepare your heart for the day, and let this verse be your mantra.
Image Credit: ©Thinkstock/tutye