6 Women Jesus Healed and Set Free: What It Means for Us Today
Throughout the Gospels, we see story after story of Jesus reaching out to those who were hurting. He healed the sick. He performed miracles. He delivered people from demonic spirits. Yet He didn't always do things in the timing or the way that many would think best. I love it when God works outside our own box of thinking. He reaches across social and cultural boundaries to the soul in need, bringing restoration from brokenness and hope for a fresh start. That's what he did in the lives of these six women. And that's what He desires to do in our lives too.
Though we don't know the full story of these women, their history, or what happened next, we do know this: Jesus took time to reach out to each one of them. His touch on their lives brought healing and deliverance. His power took their brokenness and shame and turned their story from one of pain into great beauty, reminders that still bring us hope for our lives. And that same power is alive today, for God never changes. Don't ever buy the lie that says God doesn't see your need or hear your prayer. He knows your name, He understands your battle, and He is close. He alone is able to turn the struggles we face around for good.
Image Credit: Thinkstock.com/Ruskpp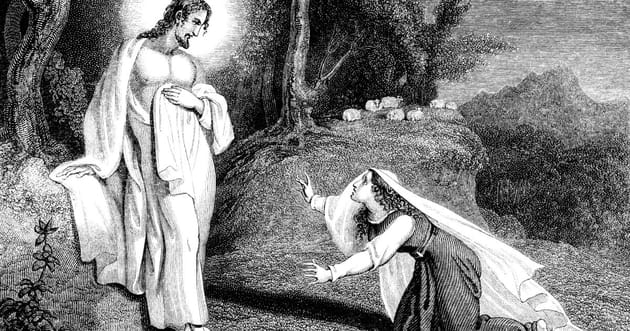 1. Mary Magdalene
In Luke 8:2, we read that Jesus had delivered Mary Magdalene from seven demons, and that she went on to live her life following Him faithfully. It's interesting to note that out of the many people who Jesus healed, she is one of the few whose actual name is mentioned. We know that she was a leader among believers, and that she, along with other women leaders, supported Jesus' ministry financially. We see her important role among Christ followers of that day since her name is usually listed first when in a list of names in Scripture. She was among the group of women who were at the foot of the cross (John 19:25), and also with those who came to the empty tomb early that morning and found that Christ was risen (John 20:1). John 20:10-18 then tells us that she is the very first one to whom Jesus appeared after the Resurrection, commissioning her to go and tell the others.
Truth: Jesus sets us free and gives our lives great purpose as we live for Him. The enemy does not have the final say over us, God's power is always greater, and He will release us from the grip of darkness and use our story for good to help others.
Image Credit: ©Thinkstock/Tonybaggett