6 Important Things Proverbs 31 Doesn't Say about Women
The Proverbs 31 woman has long been the shining example of Christian womanhood. She's a wife, a mom, and a domestic goddess. The bar has been set, and she's it. She's the picture of strength, wisdom, humility and godliness. She's the example we should all be striving to meet…right?
The book of Proverbs is full of practical wisdom all based in a good, healthy fear of the Lord. The last chapter, chapter 31 where this woman is depicted, was an acrostic poem written to offer counsel to young men on the kind of wife they should be seeking. It wasn't even written directly to women, yet we take it to be this end-all-be-all list of requirements and standards to achieve perfect godly womanhood when that wasn't ever the intent.
Yes, she's wise, she's worth far more than rubies, she's hardworking, blessed by her children and praised by her husband.
But… there is so much more to be said about how we should live our lives as Christian women than Proverbs 31 includes. I believe there is so more that the Lord desires for us as His beloved daughters than those few verses show us.
Here are 6 things that Proverbs 31 doesn't say about women:
Image Credit: Unsplash.com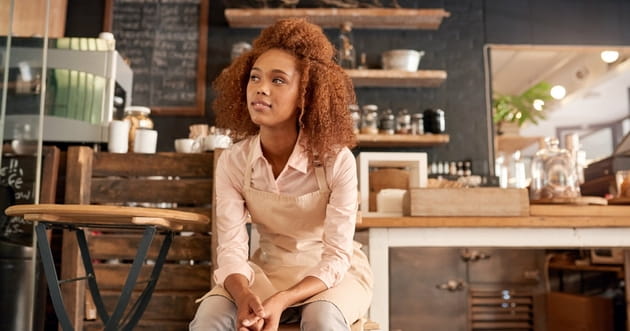 1. We are valuable even when we aren't a wife.
These verses are written about "The Wife of Noble Character," and it paints a beautiful picture of her life as a wife and as a mother. As a single twenty-something female, though, it's easy to either disregard this passage because I'm not a wife, or feel like I'm less of a woman because I'm not a wife. Yes, the Proverbs 31 woman was married with children who called her blessed and praised her, but even single women who aren't loving their husbands and raising their babies have abundant value and worth in the Lord's eyes. We are still blessed and beautiful.
Image Credit: ©Thinkstock/mavoimages