10 Ways Not to be Anxious about Tomorrow
A single conversation almost fifteen years ago changed me.
I was at a professional turning point: would I enter my fifth year as a high school English teacher, or would I go on staff with an outreach ministry, as a mentor to high school students?
"I don't know what to do," I lamented to my friend, Holly, over steaming mugs of hot chocolate one afternoon. I didn't want to make the wrong decision. I worried that somehow I'd make the worst mistake of my life, if I chose one path over the other.
Her reply to my monologue of worry and potential regret was simple:
"Cara," she said to me, "God is with you wherever you go. It's not like you're choosing between a really good thing and a really bad thing: he's in both situations, and he's with both situations – because he's with you."
I nodded my head. I got it, and I began to loosen up. I started to roll more with the ebbs and flows of life, just as I started to lean into the belief that God really was before me and behind me, in me and with me. Eventually,I also began to not worry as much.
If you find yourself in the same worrying boat, here are ten ways not to be anxious about tomorrow:
Image Credit: Unsplash.com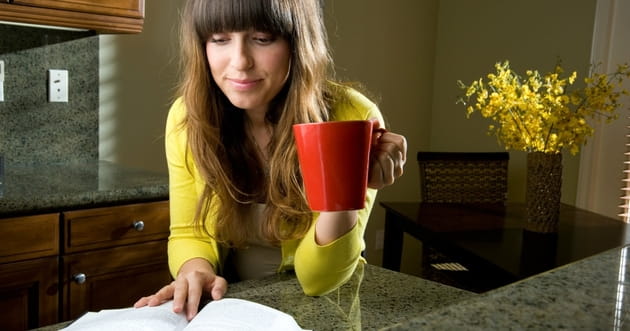 1. Take a trip down memory lane.
It's easy to forget how and where God's shown up before, when we feel like we're in the midst of a stressful situation. So, participate in the act of remembering. Flip open your Bible to the book of Isaiah, and remember God's promises to the Israelites. Peer into an old photo album and see the different ways the Holy One has been with you over the years. Read through an old journal or diary, and notice how God showed up in your life. 
Image Credit: ©Thinkstock.com