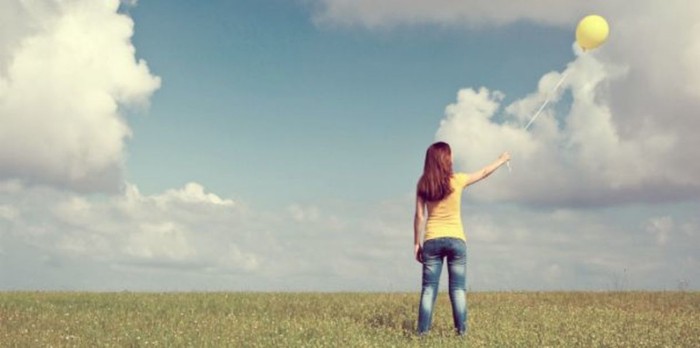 In my personal storm of late, I've struggled with reconciling the difference between letting go and giving up. What is the difference? And which one, if either, am I supposed to do in my storm?
Letting go? Or giving up?
In my personal storm of late, I've struggled so hard with reconciling this difference.
Was letting go and giving up the same? Surely not.
But what was the difference? And which one, if either, was I supposed to do in my storm?
The constant debate in my heart gave me a headache. I'd surrender my situation to God, then snatch it right back, a stuck-on-replay song of doubts and fears crowding out the temporary victory. You know the tune—goes a little something like this.
Why isn't God working?
Why can't I see Him move?
Why is nothing happening?
Does God see me?
Has He forgotten me?
Worst melody in the history of the universe! It was wearying and exhausting and faith-draining. I was tired of being bested by my own thoughts. Tired of the lack of answers and tired of the back and forth between my head and my heart. What was truth? Letting go, or giving up?
One morning, I got in the shower and refused to come out until God gave me an answer.
Fifty-two minutes and one drained hot water heater later, I had one.
The difference between letting go and giving up is the faith in who you release "it" to.
(You know it – your storm. Your situation. Your dream. Your heart. Your hope. Your desire. It.)
Think about this.
When you give up, you're simply releasing your desire or your problem to chance. Fate. Destiny. Thin air and dumb luck, if you will. You're giving up—sort of the equivalent of tossing your desire haphazardly into the air and then ducking before seeing where it lands, or seeing if it lands at all. There's no rhyme or reason. There's no one to catch it. When you give up, you stop caring, or at least try to convince yourself you don't care as a means of wall-building and heart-guarding. In an essence, giving up is defense mechanism to block the assault of pain.
Giving up equals defeat.
But letting go equals surrender.
The definition of surrender is to yield to the power, control, or possession of another.
In other words, you stop fighting a battle you can't win and turn it over to the One who can. You yield to God's power, control and possession and stop attempting those things by yourself.
But surrender doesn't come without a cost—you have to step back and let go.
Letting go means releasing your dream or your problem, your it, into God's hands. It means putting your full faith in the fact that He now holds it, and will not let it—or you—go.
The mystery of God's hands is that there's plenty of room for Him to hold your it, and hold you, too.
Here's a visual that is both awe-inspiring wonderful and knee-knocking terrifying:
God is reaching for your desire, for your problem, for your fears, for it, right now.
Yep. He longs to take it from you and make something good of it. But He isn't going to play tug of war. You have to let go. And you have to let Him hold it by Himself, to mold and shape and create something beautiful from the ashes you're attempting to cling to but in reality are slipping right through your fingers.
Always remember—no piece of your heart or your dream is too tiny or too shattered that He can't hold it all and make into something new.
God is more than capable. Yet most of the time, He's too much of a gentleman to snatch it away from you.
Sometimes, it seems He does do that without our agreement, and we're left with no seemingly no choice but to let go. Yet even then, we must take that step of true surrender for our hearts to heal, and to witness Romans 8:28 come into play. And we know that in all things God works for the good of those who love him, who have been called according to his purpose.
He is making all things in your life good. He will make it good. No matter what it is, it can be reborn. Revised. Renewed. Rebuilt. Renovated. Redeemed. Restored.
Your marriage. Your friendship. Your finances. Your career. Your health. Your children. Your ministry.
So let it go. Hand it over. God can handle those jagged, broken pieces a lot more safely than you can. And He can hold your hand in His nail-scarred one even while He creates a masterpiece.
The difference between letting go and giving up?
When you give up, you find yourself alone and shaken.
When you let go, you find yourself held and secure.
Related Video:
iBelieve.com: How do my dreams and passions fit into God's will for my life? - Sarah Martin from ibelievedotcom on GodTube.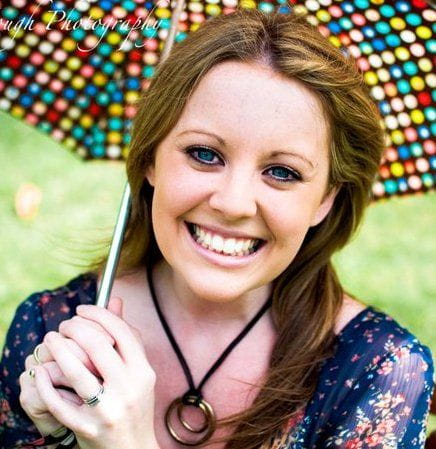 Betsy St. Amant lives in Louisiana with her fireman hubby and adorable preschooler. She is a member of American Christian Fiction Writers and is multi-published in Contemporary Romance. Her first YA novel, ADDISON BLAKELY, CONFESSIONS OF A PK, released 2012 through Barbour Publishers. When she's not reading, writing, or singing along to the Tangled soundtrack with her young daughter, Betsy enjoys sharing the good news of God's grace through inspirational speaking and teaching. You can read more about Betsy at www.bestystamant.com.
---
---