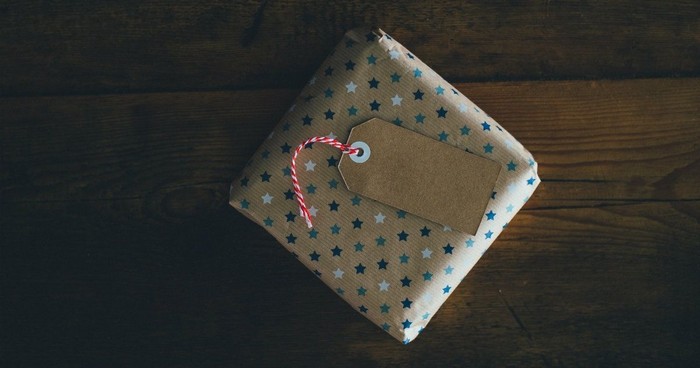 What is the peace of God and how can you grasp hold of that peace? I used to think it was something I could accomplish by making and keeping everyone happy. Thankfully it is so much more than that.
Like a little kid at Christmas, my eyes are open wider than usual with wonder. This year I have a new, more child-like appreciation for how generous God is. As I read the Bible, I see it over and over again. God is constantly giving to us. He's giving us His faithfulness, mercy when we've dropped the ball, encouragement to hope while we wait, and even double portions of honor for our shame.
Today I want to unwrap with you the incredible gift of peace Jesus demonstrated and promised would be ours.
John 14:27 - "I am leaving you with a gift—peace of mind and heart. And the peace I give is a gift the world cannot give. So don't be troubled or afraid.
What does peace mean to you?
I used to think it was something I could accomplish by making and keeping everyone happy. Thankfully it is so much more than that.
The biblical definition of peace (shalom) is completeness, soundness, without strife. It's nothing broken or missing which indicates wholeness and well-being. It also includes the concepts of unity, harmony and reconciliation.
Our bodies, our families, our communities, our nations are desperate for this peace.
We can't order this peace online. We can't accomplish peace with the presents and parties of Christmas. We can only find peace in Jesus, in the Holy Trinity's pursuit of our well-being.
Our Prince of Peace has made us complete, by making us one with Him. Jesus promises to bring His strength and sufficiency to our weaknesses. He establishes wholeness (peace) where we find ourselves lacking. 2 Corinthians 12:9 tells us that we can boast about our weaknesses and His power will rest on us there. So our striving can cease because our sufficiency is always with us to make us whole.
This is BIG ya'll! With man this is utterly impossible, but with God ... peace ... in all things is possible.
I can't think of anything more generous!
Are you embracing this gift of peace? Are you experiencing the wholeness (nothing broken, nothing missing) Jesus has brought to your life? I am experiencing more than I imagined possible a few years ago. But I know there is MORE for me to enjoy. I'm guessing the same is true for you.
What part of your life needs more peace? Your body? Mind? Relationships? Finances?
Is there a secret part of your heart that doubts wholeness (nothing broken, nothing missing) can be a reality this side of heaven? I'm confident we will all experience deficits, needs, strife. God promises we will suffer like Jesus did. But our Jesus consistently delivered wholeness to the disabled. He spoke to a storm, it obeyed Him and there was peace. He spoke to a dead body and brought it to life. He rewarded faith with extravagant provision. His love made scoundrels like Zacchaeus restore four times what he had stolen.
When Jesus, the Word made flesh, is obeyed, peace is established in His people. The way He leads us will bring peace in my heart and yours. Life and peace are promised to those whose minds are led by the Holy Spirit (Romans 8:6). Our responsibility in living the peaceful life is to keep our eyes on Him (Isaiah 26:3) the One who sustains us while we wait.
We are the receivers of the peace heaven offers. With this simple prayer, we can ask for what we need trusting that it is His nature to give it.
Lord, grant us peace. 
This Latin song expresses this prayer in a beautiful way. Dona Nobis Pacem in Latin means Lord grant us peace. This is a song our high school choir performed. The sweet Holy Spirit brought it to my mind while I was writing this post to you.
Music has the power to move the message of God's peace deeper into our hearts. Here is another more contemporary song to help us comprehend this gift of peace.
These lyrics captured my attention:
When fear comes knocking
There You'll be my guard
When day breeds trouble
There You'll hold my heart
Come storm or battle
God I know Your peace will meet me there.
May our God bless you with peace, dear friend.
Image Credit: Unsplash.com
Jennifer O. White is the author of Prayers for New Brides: Putting on God's Armor After the Wedding Dress. She offers simple, Scriptural prayers for your marriage at Marriage Armor for the# PrayingBride. Check out her new line of prayer greeting cards at jenniferowhite.com/shop.
---
---