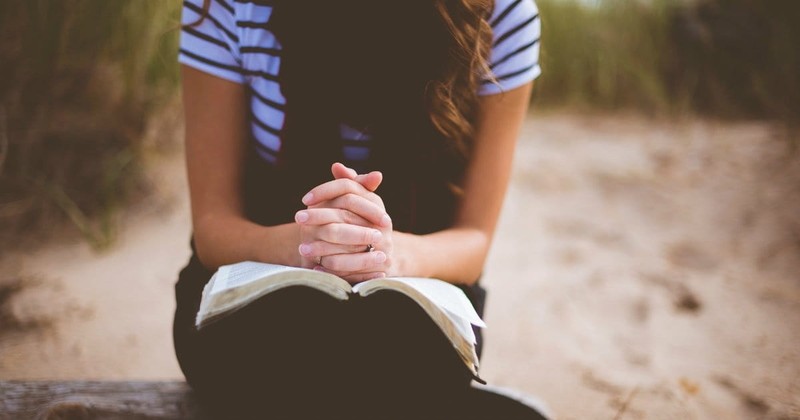 3 Life-Changing Prayers for a Better 2017

Here are three life-altering question prayers that our Wonderful Counselor can answer for each of us.
Have you been gazing in wonder at the generosity of God this past week? One of the most generous things about God is His wisdom! He promises to give us His wisdom liberally when we ask!
If any of you lacks wisdom [to guide him through a decision or circumstance], he is to ask of [our benevolent] God, who gives to everyone generously and without rebuke or blame, and it will be given to him. James 1:5 AMP
That is such a WOW privilege of being in the family of God. We have access to His perspective and we surely need it. Most of us have followed the wisdom of our culture and found it very unsatisfying, even devastating. Proverbs tells us that if we fail to find God's wisdom, we injure ourselves, but when we cooperate with His wisdom, we find life and favor with Him!
For whoever finds me finds life and receives favor from the Lord. But those who miss me injure themselves. All who hate me love death. Proverbs 8:35-36
My life is exponentially better since I have discovered Jesus is my Wonderful Counselor! I have so much more to learn from Him and He is teaching me to sit still more often and listen.
As we approach the gift of 2017, we can ask the Wonderful Counselor for His life-transforming wisdom. We can ask God questions that lead to big breakthroughs He has waiting for us. He is ready to help us grasp more of the rich, satisfying and overcoming life.
Here are three life-altering question prayers that our Wonderful Counselor can answer for each of us:
1. Where in my life do I need more of Your wisdom? This humble question helps acknowledge we do not have a 365-degree view of our world. Our all-wise God knows what we need long before we do. And He promises to reveal to us the remarkable secrets we need to know about the future when we ask. (Jeremiah 33:3)
2. Whose advice should I take and whose should I ignore? There are people prepared by God to deliver wise counsel to you. He has given me specific direction this week through at least three of my praying friends. I shared my heart, asked them to pray, and God gave them answers for me. I am amazed and so grateful!

There are also wolves in sheep's clothing. He will give us discernment when we ask. He has counseled me to look for the fruit of His Spirit in their lives and to evaluate how they prioritize His Word. This morning He gave me a vision of a wolf with a cartoon smile and long, curled eye-lashes lurking nearby. I'm asking Him to show me the female that I need to be on guard around and careful not to follow her lead.
3. Am I sabotaging success in my life and rejecting the rich blessings You are trying to give me? This is a question He must love to answer. We have seen in His Word that He will literally move heaven and earth to get us to His promised land. He is where our help comes from. He does not have His arms crossed in great disappointment. His mercy always triumphs over judgment. He can renew our minds. He empowers us to do what pleases Him.

The wisdom He delivered to me through my praying friends will help me stop repeating a few of my mistakes that hinder my success as a wife, my health, and ability to enjoy His presence. What a gift! What mercy for me. I know He has it for you too. And His Spirit is ready to help us do the next right thing to get there.
What other questions do you have for your Wonderful Counselor? He is ready to help you ask them. He is willing to move heaven and earth to deliver the answers to you and help you to hear them.
Image Credit: Unsplash.com
Jennifer O. White is the author of Prayers for New Brides: Putting on God's Armor After the Wedding Dress. She offers simple, Scriptural prayers for your marriage at Marriage Armor for the# PrayingBride. Check out her new line of prayer greeting cards at jenniferowhite.com/shop.
Comments
---
---