Run Your Race
By: Noelle Kirchner
Therefore, since we are surrounded by such a great cloud of witnesses, let us throw off everything that hinders and the sin that so easily entangles. And let us run with perseverance the race marked out for us. — Hebrews 12:1
My oldest son started Cross Country this fall at school. He did not perform as he had hoped at his first meet. The course was flooded with children who were older and unknown to him. The distance was double what he had been running. He didn't know the trail. When his body started aching after his initial sprint, he decided to walk the course with friends. He finished the race frustrated with his placement.
As a mom who used to run Cross Country competitively, I encouraged him to stick to his sport choice because it would get better. The fall is a magical time to run outside as the leaves crunch under your feet, I said. Running is great cross-training for other sports and promotes life fitness. Further, it releases natural endorphins that make you feel good. Despite these attractive reasons, he reminded me that there was still the pain.
Cross Country holds true to the motto, "No pain, no gain." It's difficult to build endurance. I remember pushing through painful cramps in my side, lungs that hurt from breathing cold air, spit that felt like Saran Wrap in my mouth, and legs that were so gassed that they wobbled. It would have been easier to walk, and some runners on race day make that choice.
That's why Paul's metaphor of running a race in our passage is so powerful. He encourages his readers to "run with perseverance the race marked out" for them. Living a life of faith will require perseverance, sometimes right when we want to give up or walk.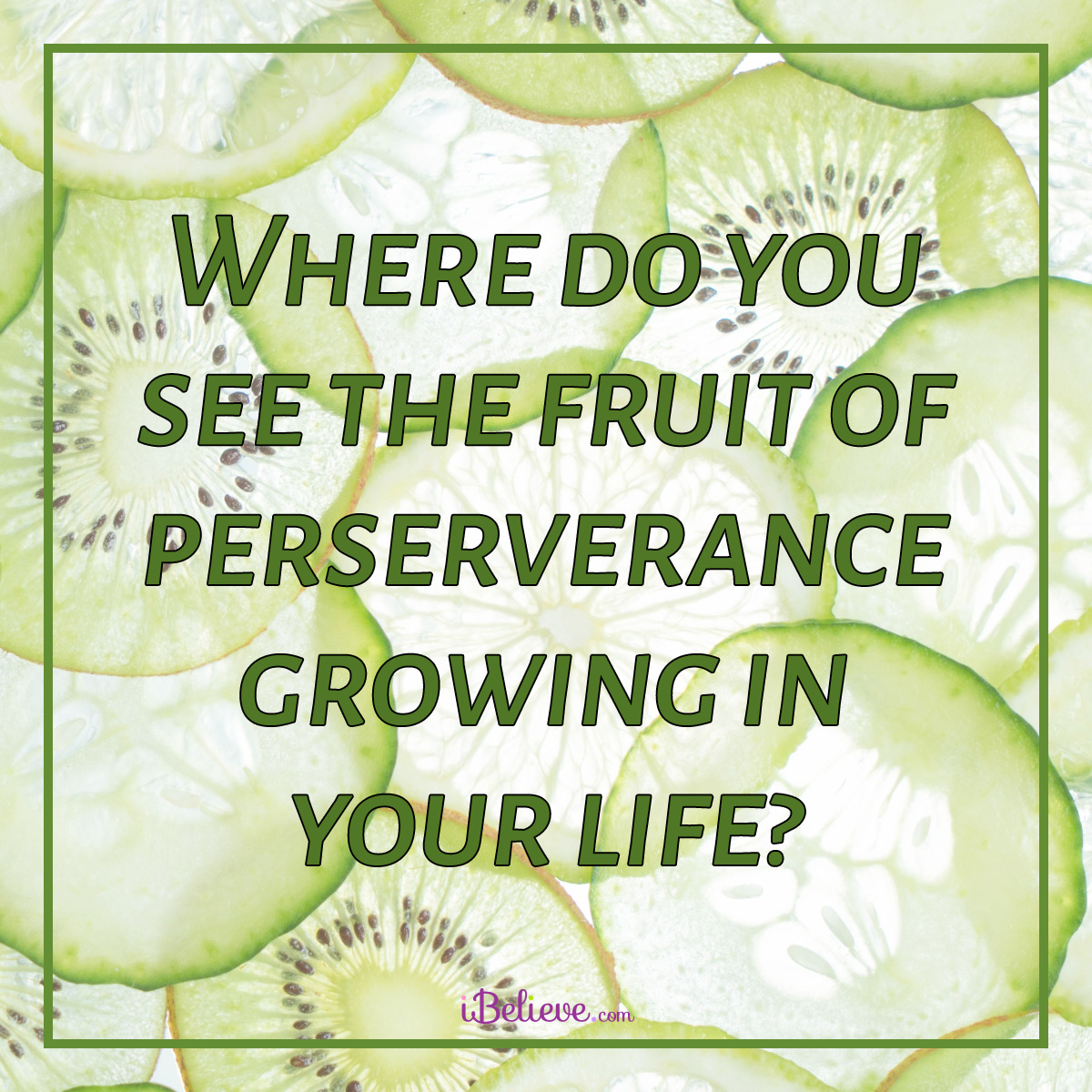 Run with your eyes fixed on Jesus, Paul instructs. Cast off any hindrances or sin that might trip you up, he coaches. He knows how weary we can feel straining toward our prize. He knows how tempting it can be to compromise in the final stretch.
Paul writes about perseverance so poignantly because he lived it. He was a man who suffered shipwreck, arrest, imprisonment, and beatings and went on to be one of the most prolific contributors to the New Testament. While his feat is admirable, he does not credit his own strength—in fact, he brags about his weakness! What Paul did do was fix his eyes on Jesus and not give up.
Paul's call to perseverance is a biblical one that's echoed throughout scripture. For instance, II Chronicles 15:7 reads, "But as for you, be strong and do not give up, for your work will be rewarded." I Timothy 6:12 encourages believers to "fight the good fight of faith." And Galatians 6:9 promises, "Let us not become weary in doing good, for at the proper time we will reap a harvest if we do not give up."
When my son's second race day approached, I gave him this advice: Don't stop running. Find a pace no matter how slow that you can stick to. I promised him that if it did that, his result would improve significantly. His competitive nature kicked in, and he accepted the challenge. While I expected his placement to move up about twenty people, it moved up over thirty.
When he got home from his second meet, he put the paper that recorded his finishing placement on the table, not in the trash. He asked if he could run a quick mile lap around the neighborhood. A victory lap, I thought. "He's got the bug," my husband said. I smiled. He's also learned an important lesson.
Want to read more about persistence? Find out how a pinecone relates to it by reading this meditation.
---
Rev. Noelle Kirchner, MDiv., believes we don't have to live with full schedules and thin souls. A busy mom of three boys, she is passionate about making faith fresh and relevant. Noelle is a graduate of Princeton Seminary and an ordained Presbyterian minister who has served in churches for over ten years. She has written for places like the TODAY Show Parenting Team, Huff Post Parents, The Laundry Moms, and (in)courage. Her faith and family cable television show, Chaos to Calm, features parenting hot topics and has hosted two New York Times bestselling authors. Watch her episodes or sermons, connect with her on social media, and follow her blog by visiting her website, or receive her free devotional e-book.
Looking for authentic conversations about how to deal with body image, insecurity, and comparison issues as a Christian woman? The Compared to Who? Podcast is the show for you! Twice a week, we tackle tough topics like dieting, disordered eating, weight loss, aging, body dysmorphia, and more from a practical, grace-filled, gospel-centered perspective.

Originally published Friday, 03 March 2023.